BAHASA INDONESIA
FOR KIDS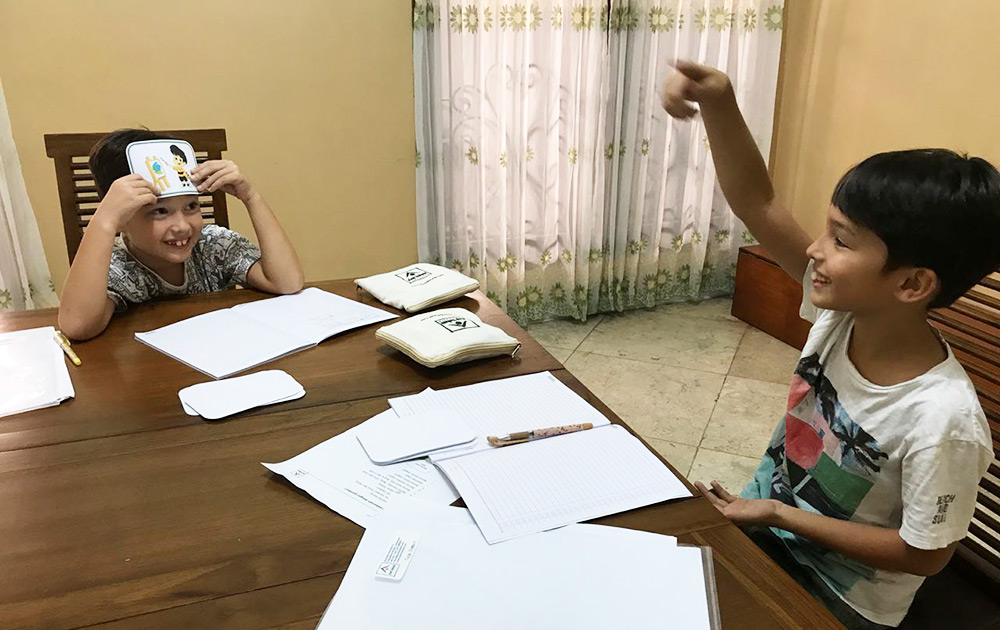 Description:
While Yogya is your choice for family holiday destination, we make it even better by providing language programs for the whole family. Go ahead improving your bahasa Indonesia, don't hesitate about how to leave your children 4-6 hours per day as at the same time your children also have fun learning bahasa Indonesia with us. Our program invites children to practice to communicate in Indonesian through activities which are designed to meet their need for fun and dynamic classes.
The program combines learning in class with games, outdoor classes, and creative activities (making batik, fishing, etc.)
Cost:
COST & PAYMENT
- registration fee Rp175,000
number of students

training cost per hour

2022

2023

1

Rp 150,000

Rp 165,000

2

Rp 210,000

Rp 250,000


3

Rp 270,000

Rp 300,000

4

Rp 320,000

Rp 360,000

5

Rp 375,000

Rp 425,000
- Extra cost of Rp 15,000 per hour applies to classes in non-regular hours.
- Regular hours are 8 am-5 pm (Mondays to Fridays) and 8 am – 3 pm (Saturdays)
- No classes on Sundays and public holidays.
- Textbook (for registration of ≥30 hours), handouts, course kits, and coffee break are included.
- Accommodation cost is not included.
- Additional cost for cultural/outdoor activities applies, starting from Rp 60,000 per child per activity.
PAYMENT
a. cash or credit card on the first day of training
b. advanced payment through bank transfer or Paypal.
- bank account
Account number 0389028558 (Rupiah), beneficiary name: Alam Bahasa
Account number 0030448571 (US$), beneficiary name: Iriany Ali/Y. Cahyono
Bank BNI Adisucipto, Jl. Laksda Adisucipto 137, Yogyakarta, Indonesia
- Paypal
learn@alambahasa.com
- Payment by bank transfer and Paypal from outside Indonesia is subject to additional charge of Rp300,000.
- Transfer fee is paid by the learner.