JAVANESE LANGUAGE
COURSE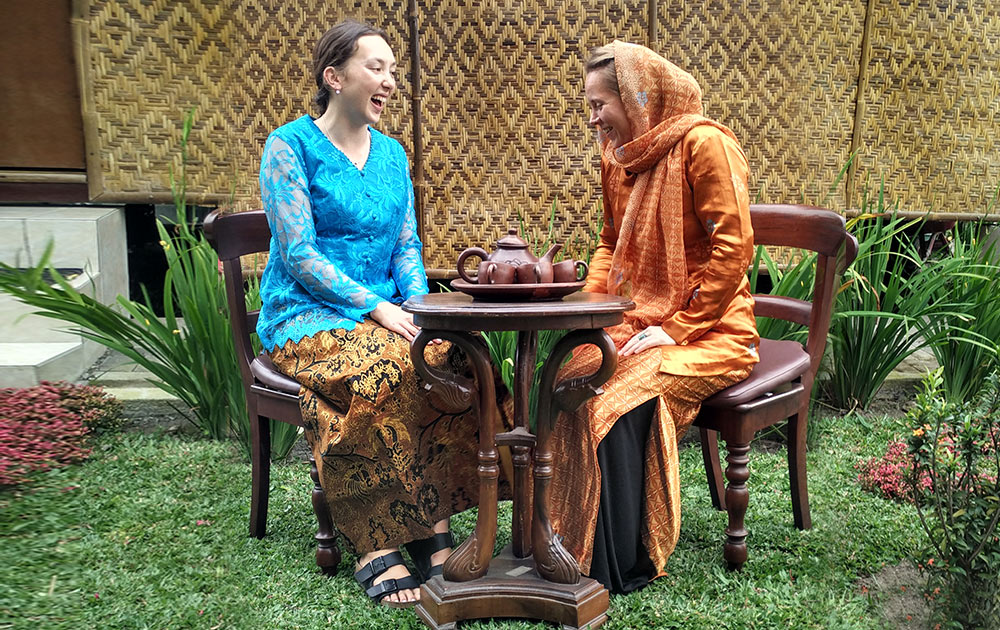 Description:
Javanese is the local language spoken in Yogyakarta, central Java and east Java. Speaking Javanese, you own a means of friendly communication with a wider range of local people, and you will get more understanding of Javanese culture. Alam Bahasa Indonesia provides courses of Javanese for communication, both at the ordinary level (the ngoko language) and the higher level (the krama language).
PROGRAM
60 hours for basic conversation
Cost:
COST & PAYMENT (valid up to December 2022)
- registration fee Rp175,000
number of students

training cost per hour

2022

2023

1

Rp 150,000

Rp 165,000

2

Rp 210,000

Rp 250,000


3

Rp 270,000

Rp 300,000

4

Rp 320,000

Rp 360,000

5

Rp 375,000

Rp 425,000
Extra cost of Rp 15,000 per hour applies to classes in non-regular hours.
Regular hours are 8 am-5 pm (Mondays to Fridays) No classes on Sundays and public holidays.
Textbook (for registration of ≥30 hours), handouts, course kits, and coffee break are included.
PAYMENT
a. cash or credit card on the first day of training
b. advanced payment through bank transfer or Paypal.
- bank account
Account number 0389028558 (Rupiah), beneficiary name: Alam Bahasa
Account number 0030448571 (US$), beneficiary name: Iriany Ali/Y. Cahyono
Bank BNI Adisucipto, Jl. Laksda Adisucipto 137, Yogyakarta, Indonesia
- Paypal
learn@alambahasa.com
- Payment by bank transfer and Paypal from outside Indonesia is subject to additional charge of Rp300,000.
- Transfer fee is paid by the learner.