The 9th Promotion of Indonesian Language for Foreign Diplomats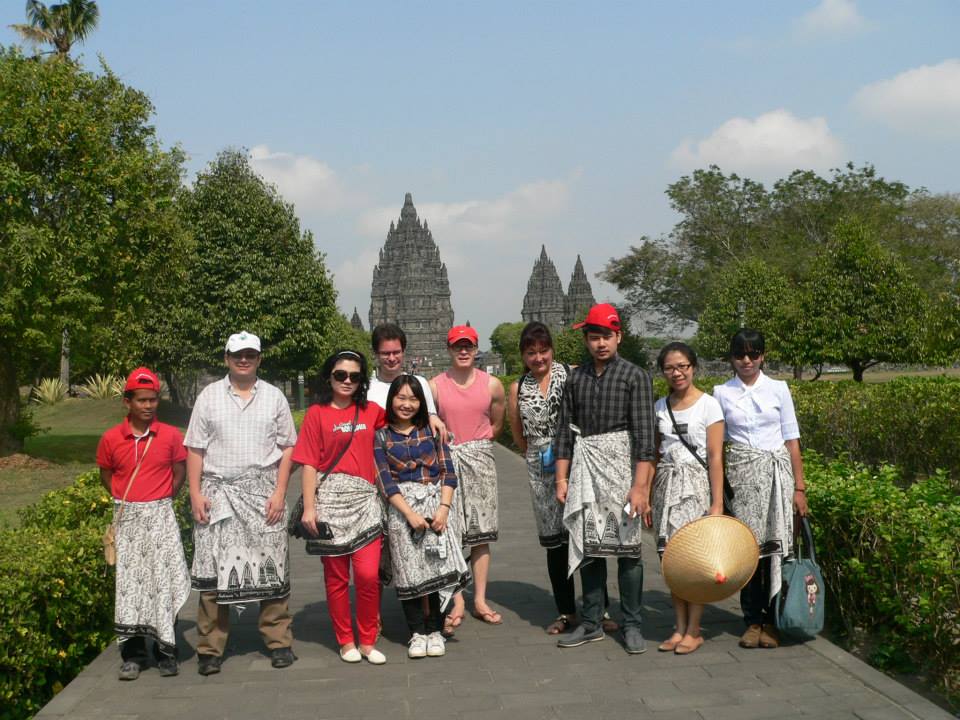 Posting: 30-09-2014
A wise man called Christopher Morley once said, "Life is like a foreign language. All men mispronounce it." Meanwhile, in our language school, Alam Bahasa, during the last 2 weeks of September 2014 we witnessed the process of learning a foreign language by 10 diplomats, most of whom had never learned Indonesian language before. Certainly, mispronunciation was familiar. However, we noticed that gradually it became less and less. Instead, the understanding of the language has grown.


The participants who came from 10 countries were facilitated by the Centre of Education and Training of the Ministry of Foreign Affairs of the Republic of Indonesia to attend a 2-week Indonesian language training in Alam Bahasa Yogyakarta.
The only weekend that the participants had in Yogyakarta was busy yet fruitful with visits to cultural sites Borobudur and Prambanan Temples, Royal Palace, Ramayana Ballet performance, agrotourism, and batik industry. Some cultural practices for batik painting and cooking were conducted as well. In addition, staying in an Indonesian family or homestay was hoped to give the participants some opportunity for more interaction with Indonesian people.
Two weeks is a short program for learning a new language. Nevertheless, we believe, some understanding on the language and culture has been gotten, which may help the participants to start their interest in Indonesia. This in the future may develop into a more fruitful relations between their countries and Indonesia.
Or, related to the quote, the life, in this case, the understanding between countries is developing instead of being mispronounced.
We thank The Ministry of Foreign Affairs of the Republic of Indonesia for the opportunity for Alam Bahasa to conduct this program, and the diplomats for participating in The 9th Promotion of Indonesian Language program with all their positive energy.
Selamat berbahasa Indonesia.