ONLINE CLASSES 6-9 April 2020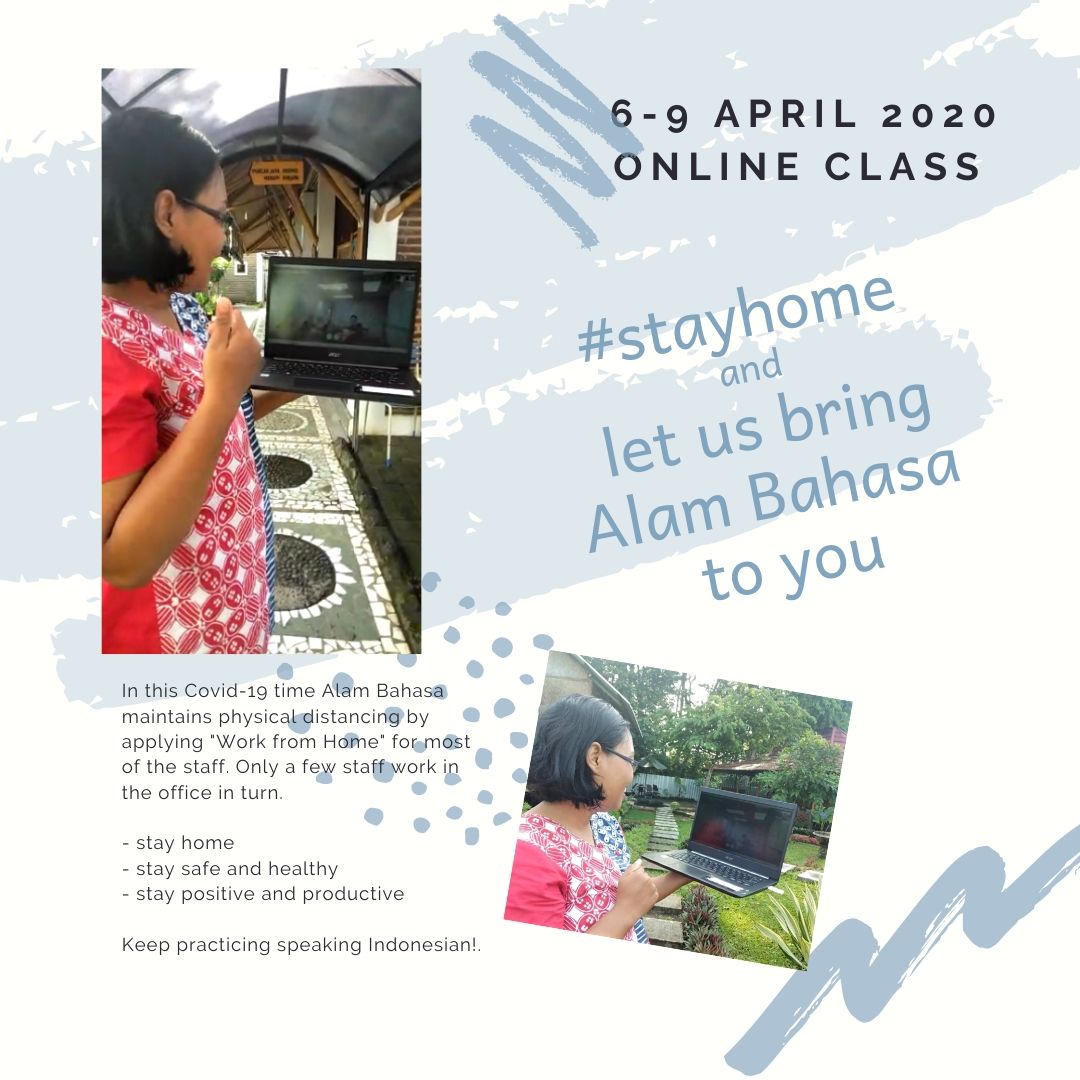 Posting: 03-04-2020
Having reviewed the Covid-19 current situation, Alam Bahasa has decided that for the week of 6 April all classes will be conducted online, like what we had done during the week before.
This policy is in line with what WHO and our government require, i.e. maintaining physical distance.
We are ready to help you productive while staying home through our online claases.
Stay safe and healthy, everyone. Stay home. Stay productive.